Where to stay in Stockholm
Hotells
There are many hotels to choose from in Stockholm. A complete list is therefore not possible to include here. A few selected hotels are listed below. We recommend
Hotels.com
to find and book other hotels in Stockholm.
A few hotels in the Stockholm city center
Grand Hotel
, Södra Blasieholmshamnen 8
Scandic Malmen
, Götgatan 49-51
Scandic Grand Central
, Kungsgatan 70
Scandic Norra Bantorget
, Wallingatan 15
Scandic Victoria Tower
, Arne Beurlings torg 3A, Kista
Quality Hotel Globe
, Arenaslingan 7
Nobis Hotel
, Norrmalmstorg 2-4
Grand Hotel, 5-star hotel in the Stockholm city center.
Hostels
There are also many hostels to choose from in Stockholm. A few of them are listed belove. Stockholm Travel Book recommends
Hostels.com
to find and book other hostels in Stockholm.
A few hostels in Stockholm
Af Chapman
, Flaggmansvägen 8
Jumbo Stay
, Jumbovägen 4, Arlanda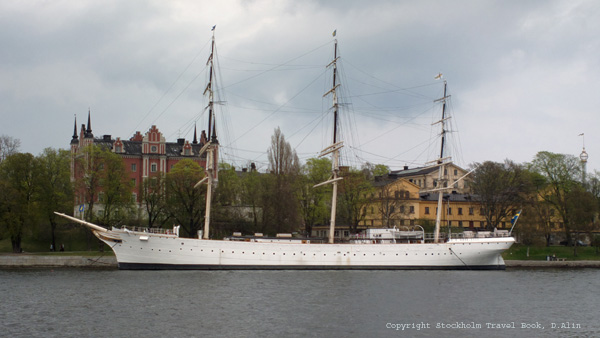 Af Chapman, Hostel on a ship.
Camping grounds
Camping is popular in Sweden. At a camping ground you can stay if you have a camper, a caravan or a tent. Some camping grounds also rents small cottages. Camping grounds offer a basic range of services such as kitchen, shower, toilet and laundry rooms. Camping is perhaps primarily an option for those planning to see more of Sweden than just Stockholm. But there are opportunites also for those who want to stay at a camping ground in Stockholm. Many camping grounds are only open in summer.
Camping grounds in Stockholm
Ängby camping
, Blackebergsvägen 25
---
STOCKHOLM TRAVEL BOOK - SWEDEN
Copyright © 2014, D.Alin
www.stockholmtravelbook.com